We present a very practical and functional yacht, which offers even more comfort and the possibility to relax closer to nature.
Escape 1150 Voyage is the first model with distinguished daytime and night-time living space. Thanks to the saloon and galley lifted to the deck the room designated to relax and fun is separated from the sleeping area. The open cockpit, saloon with cosy sofas and swim platform stand for the daytime space. The galley and saloon are situated next to the skipper's seat so that everyone can sit together while sailing no matter if they are willing to sunbathe, prepare a meal or sit comfortably.
On Escape 1150 Voyage you will find extremely lot of space to enjoy the sun because of the mattresses on the front deck and the additional folding sofa. In Sunfly option the roof is arranged as a big mattress perfect for relax in the all day long.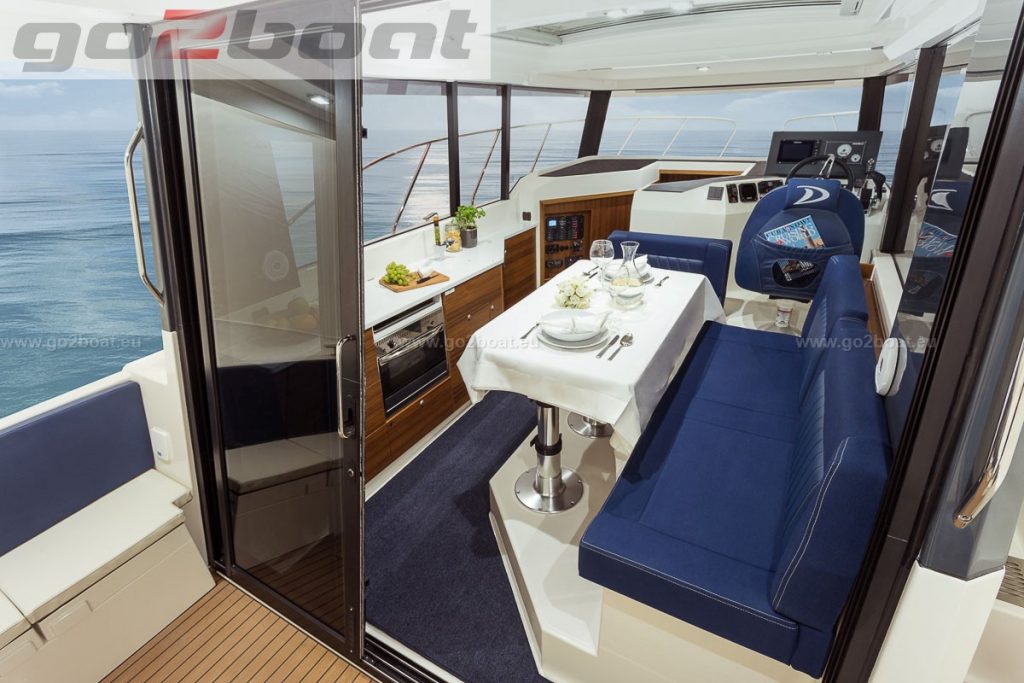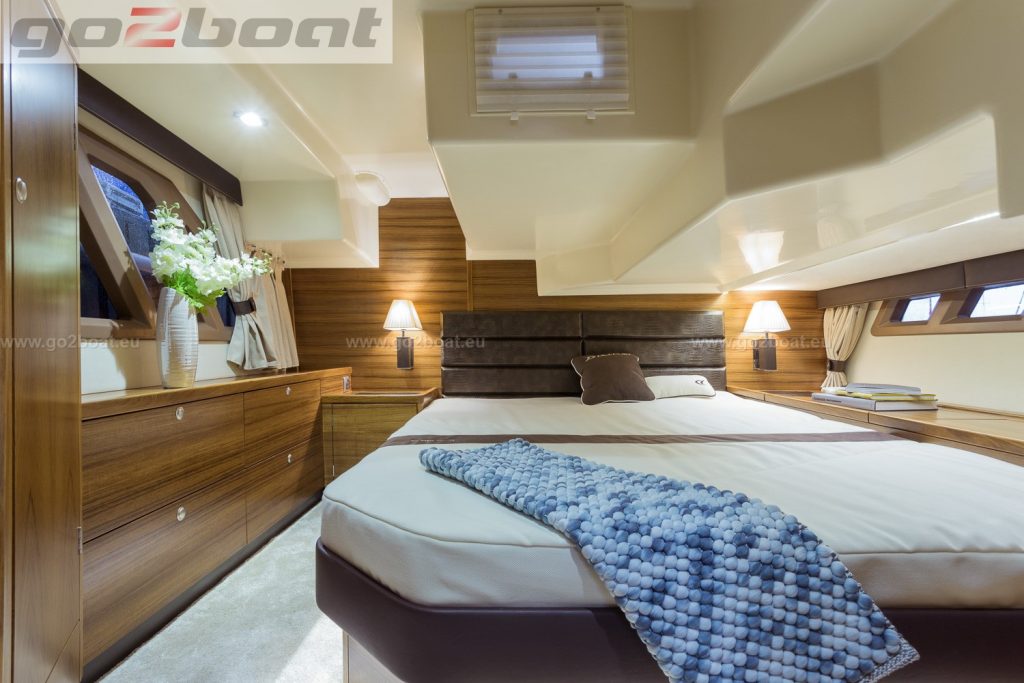 Under the deck of Escape 1150 Voyage you can also chillout and make yourself comfortable and peaceful in one of the 2 spacious cabins with bathroom and shower.
Escape 1150 Voyage combines the advantages of a houseboat with the performance of more powerful motor boats. It is a safe vessel with high manoeuvrability, excellent visibility and shallow draft. A design category B gives an opportunity of a cruise both on seas and inland waters. The communication between bow and aft is easy and convenient thanks o the half deck. Different engine options from 85 to 400 HP and 2 bow thrusters allows adjusting speed to individual needs.