BluEscape 1200 – Elegant and sophisticated boat with flybridge
BluEscape 1200 FLY is the first Delphia shipyard yacht with a Flybridge roof. Opens a line of comfortable yachts with an additional upper deck.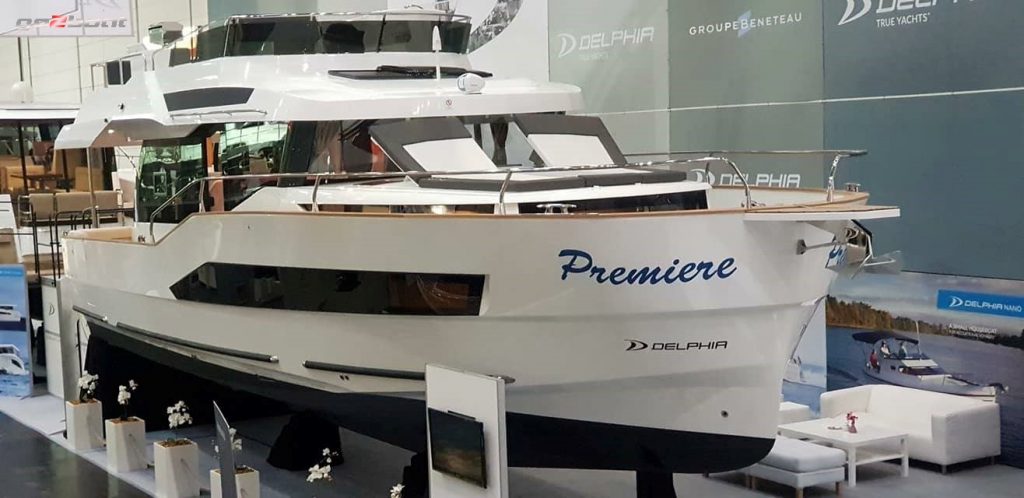 Comfort and space
Comfort best describes the BluEscape 1200 Fly. It serves you with lots of space to spend time boating with your partner, friends or family thanks to the vast deck, roomy cockpit, panoramic windows & large cabins.
Smart Elegance
The smart elegance of the BluEscape Fly 1200 can be seen in its exterior & interior lines. The hull catches your attention of with a combination of uniqueness & modernity. The interior reflects the very latest trends in high quality design.
Luxury
The BluEscape 1200 Fly feels like a luxurious apartment while spending time on the water, simply being aboard is a pleasure.
Safety and comfort
Safety and comfort are the main design objectives of BluEscape 1200 Fly. Simplicity of manoeuvres will be ensured by stream rudders and additional control space on the upper deck.